Private Member Discord Chatroom
October 20, 2020
2022-06-14 11:28
Private Member Discord Chatroom
Private Member Discord Chatroom
Join our Private Member chatroom to get PREMIUM REAL TIME updates on:
Investment Ideas
Premium podcast explaining important market themes
Stock themes
Bond themes
Commodity themes
Forex themes
Cryptocurrency themes
Bullish and Bearish trends
Opportunity to ask Daniel questions and connect with other private members in group.
Once you have made payment below you will get an email on how to access the Private Member chatroom.
In the meantime please follow these steps:
You must make an account with Discord in order to access the chatroom. Click here to open an account: https://discord.com/login
You can access the chatroom from your computer or downloading the mobile app from the app store. It is recommended that you download the app to get real time updates on your phone.
Visit this link to learn how to open an account with discord: https://support.discord.com/hc/en-us/articles/360033931551-Getting-Started
Fill the form below.
Subscribe to either a monthly or yearly plan. Save 2 months off with the yearly plan!
After payment, wait for our email to get the full details on how to access the private chatroom. Stay tuned!
Please note that when you either purchase or join the discord you accept the terms and conditions outlined below:
There are no refunds once a purchase has been made.
You must send Inforvest an email in advance when cancelling your future subscription payments.
There are zero tolerance for negativity, bullying, racism, and offensive language in the discord community.
If Inforvest deems a members behaviour negative in or outside the discord community, then Inforvest has full rights to ban and kick the member out without advance notice and without a monetary refund.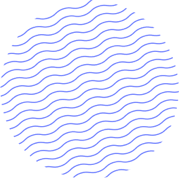 "*" indicates required fields
Inforvest is not an advisory firm. We do not provide investment advice as we are not a registered investment advisor. We are not liable for any investment decisions or sales made from Inforvest or the faculty. Content from Inforvest are only for educational purposes. Always seek a registered investment advisor before making an investment decision.