FREE Discord Chatroom
July 9, 2021
2022-06-14 11:27
FREE Discord Chatroom
FREE Discord Chatroom
Join our FREE chatroom to be connected with Daniel.
You will get updates on important trends in the following areas that we see:
Stocks
Bonds
Commodities
Forex
Cryptocurrency
Click on the invitation link below to get access to the FREE discord chatroom:
Invitation Link: https://discord.gg/CCzJT3t3nh
Steps to getting access to the chatroom:
You must make an account with Discord in order to access the chatroom. Click here to open an account: https://discord.com/login
You can access the chatroom from your computer or downloading the mobile app from the app store. It is recommended that you download the app to get real time updates on your phone.
Visit this link to learn how to open an account with discord: https://support.discord.com/hc/en-us/articles/360033931551-Getting-Started
After creating your discord account, click on the invitation link to get access to the chatroom.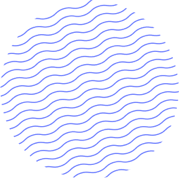 Inforvest is not an advisory firm. We do not provide investment advice as we are not a registered investment advisor. We are not liable for any investment decisions or sales made from Inforvest or the faculty. Content from Inforvest are only for educational purposes. Always seek a registered investment advisor before making an investment decision.